ABBA Voyage Launch
Local production for ABBA's Voyage album launch livestream
Sept 2021
Local Production, Location & Talent booking
Sky Lagoon, Iceland
A chance phone call from Sweden resulted in us being a small part of musical history...
When ABBA announced to the world via livestream that they were re-forming, launching a new album and creating a cutting-edge digital performance space in London, you may have noticed one of the 'watch party' locations stood out from the others.
In between the live feeds from Rio, Berlin, London, Stockholm etc, was footage of a glamorous crowd in a stunning infinity pool, surrounded by moss and stone, looking out across a fjord with mountains in the background.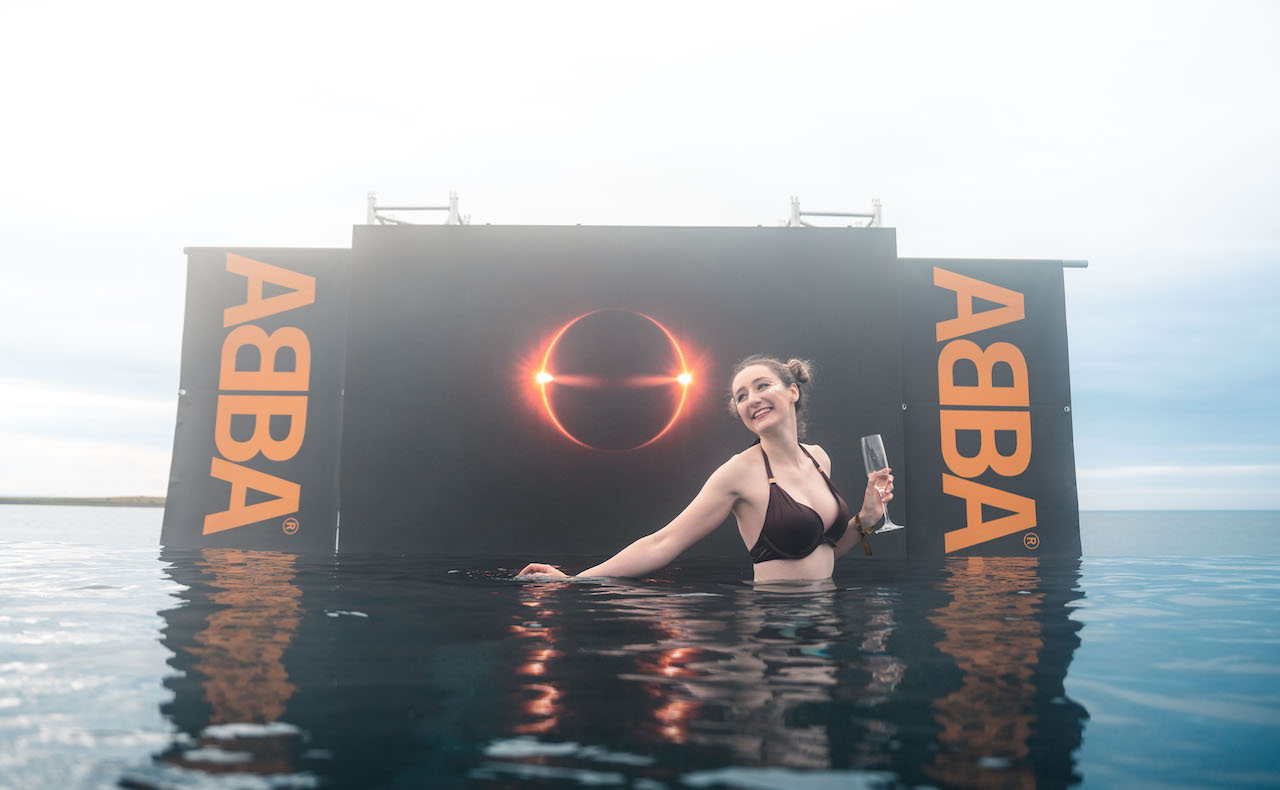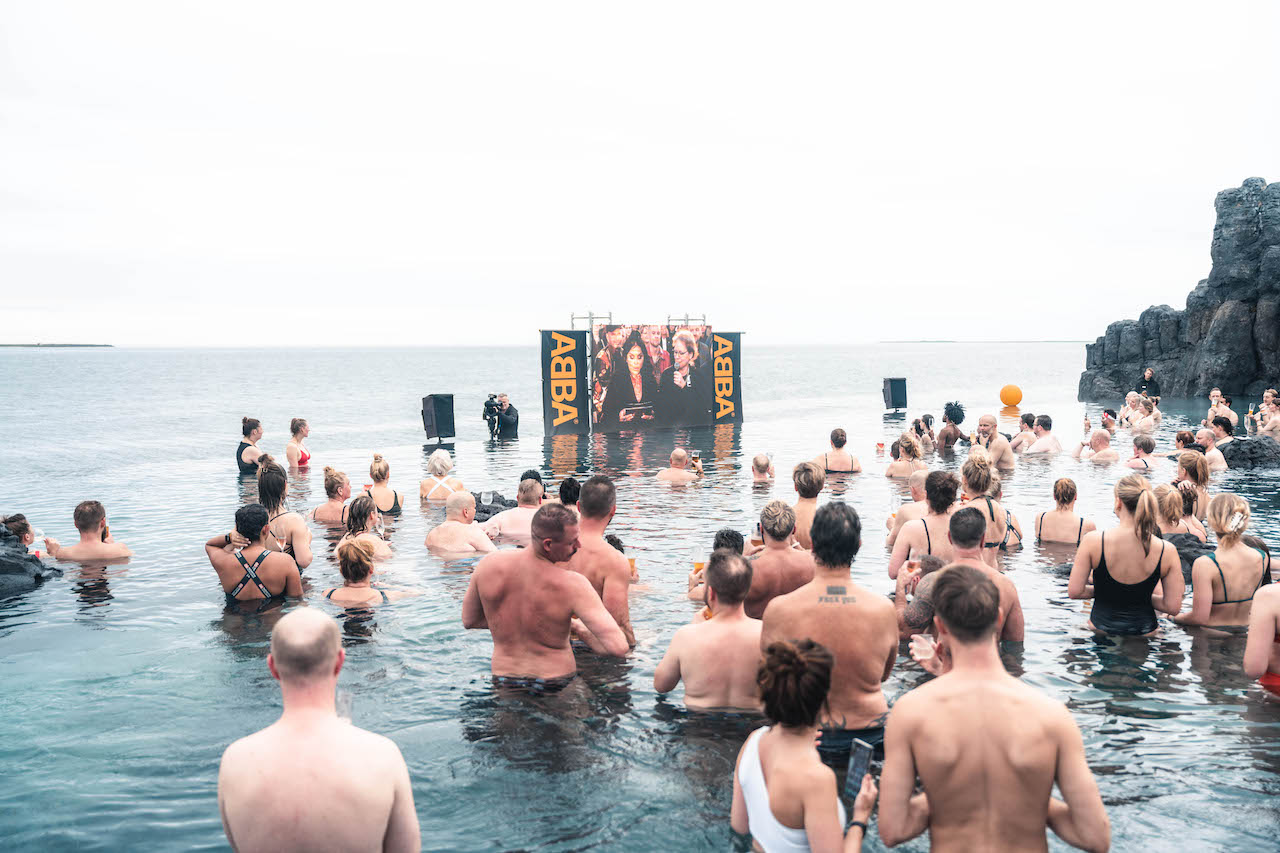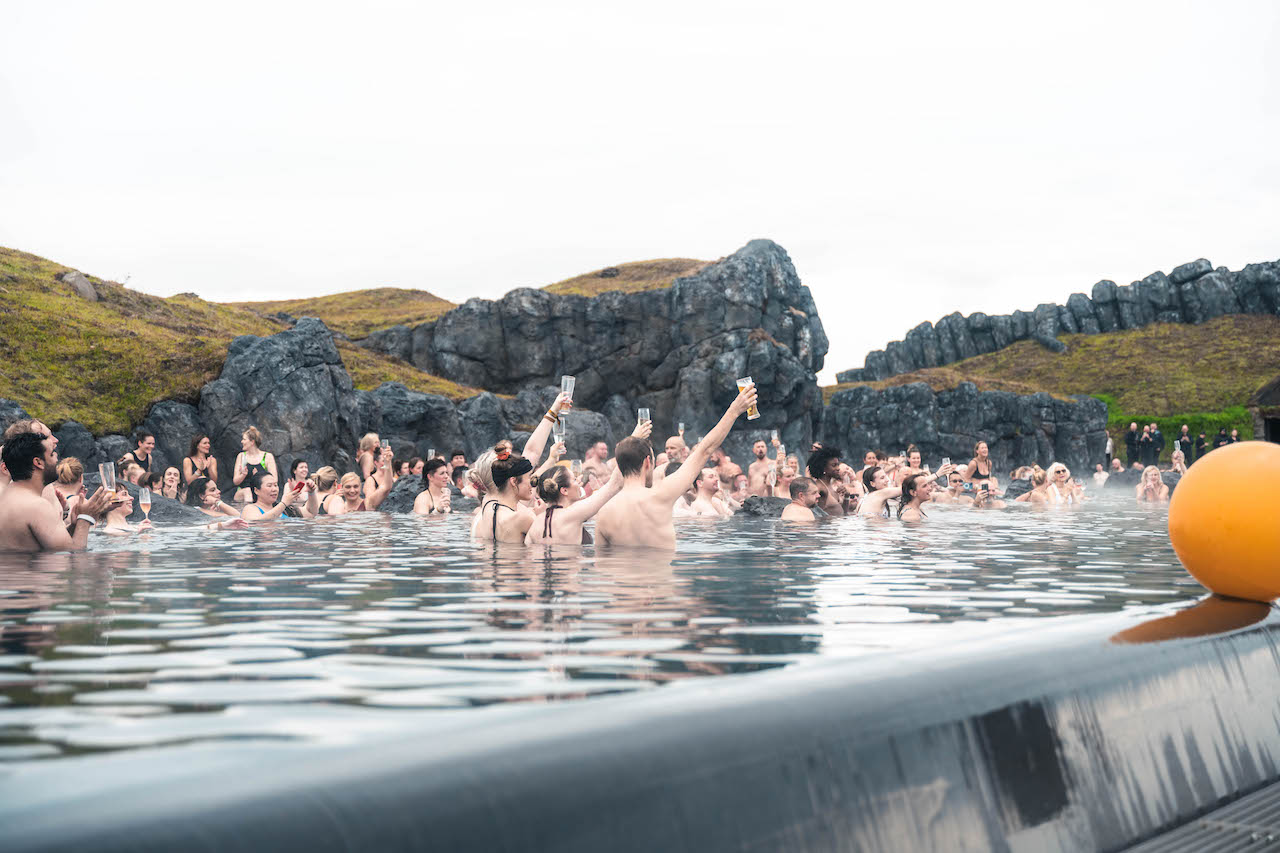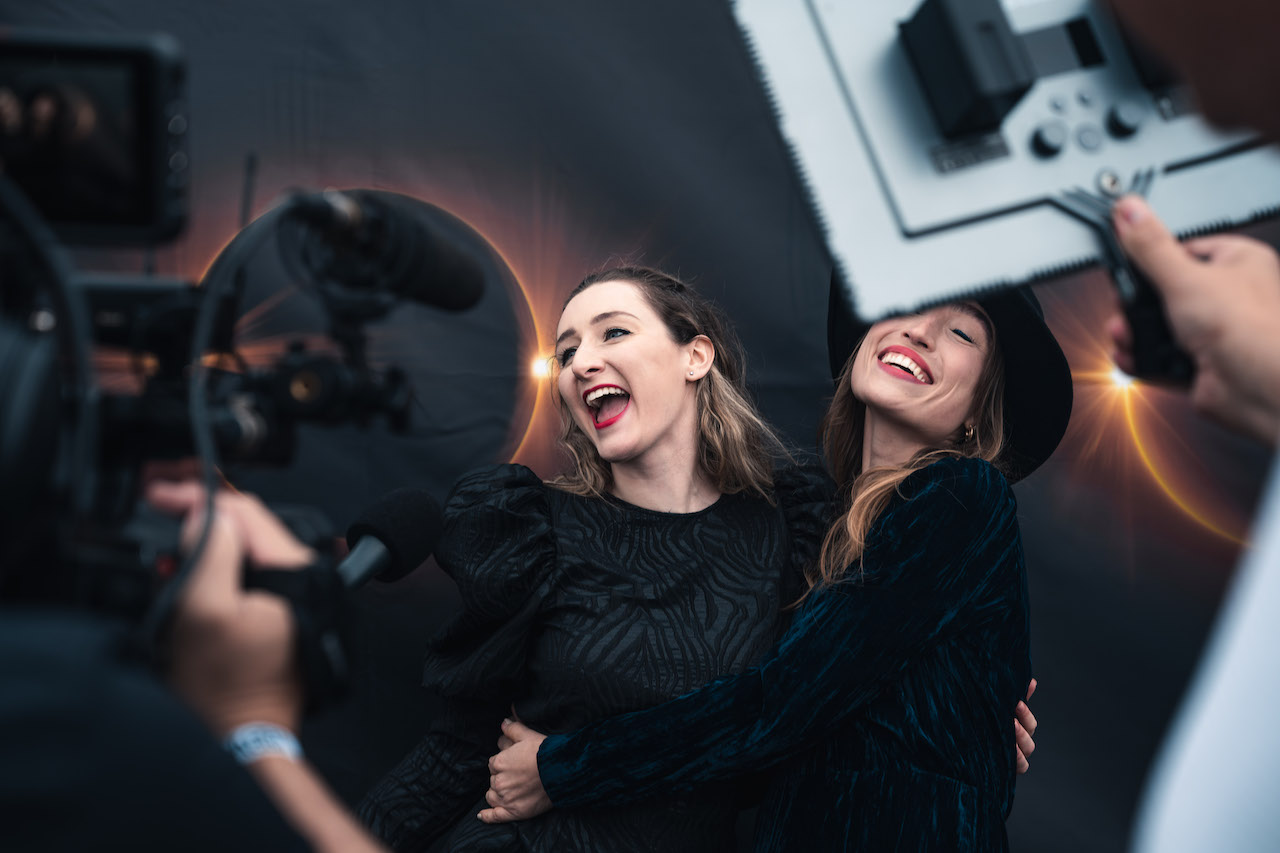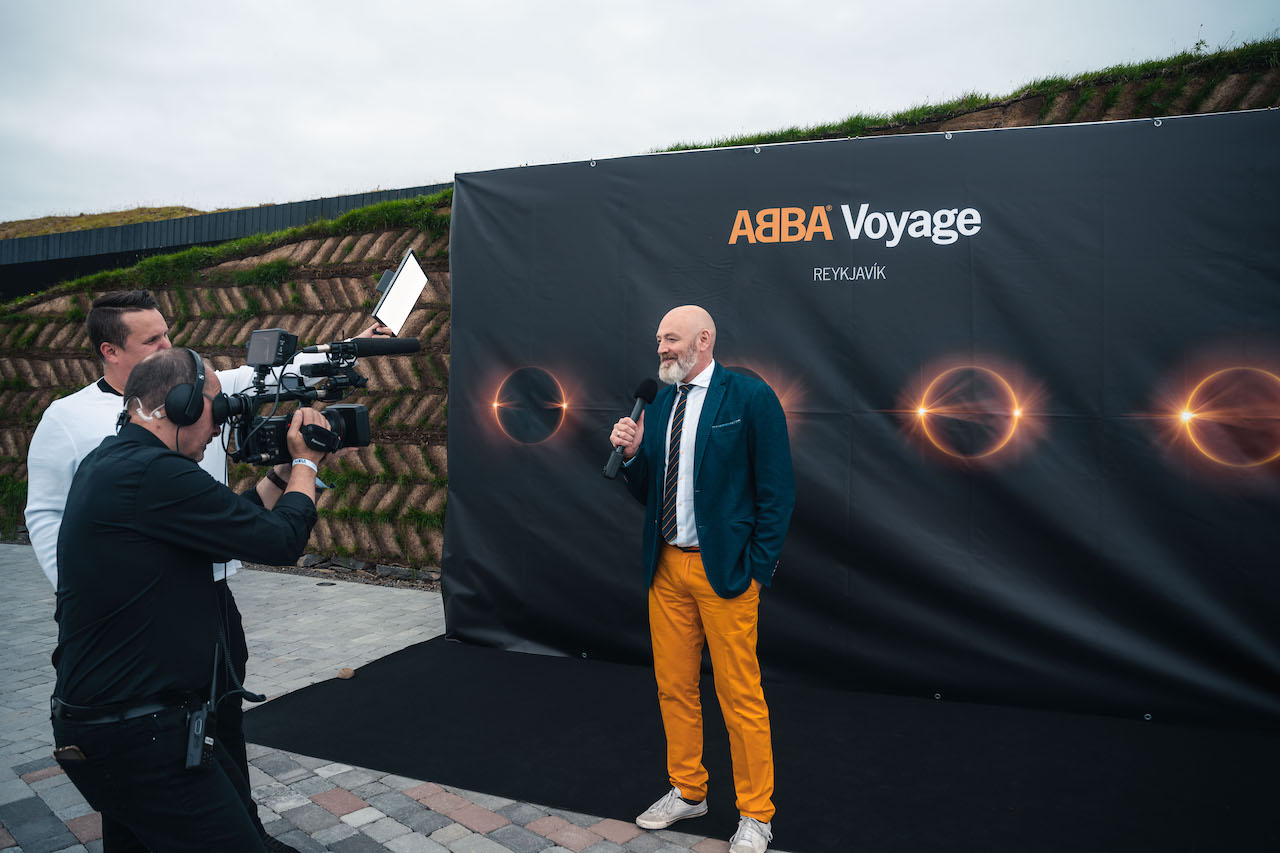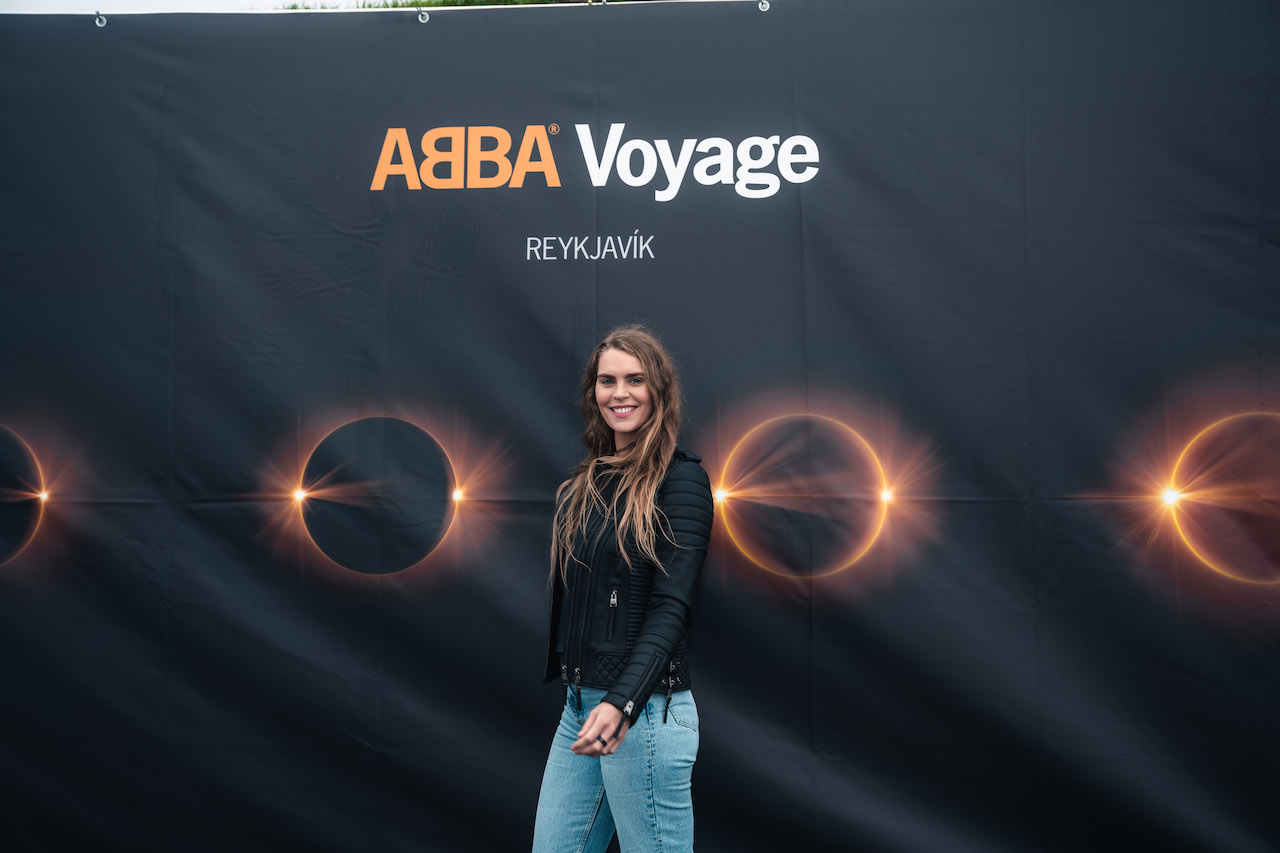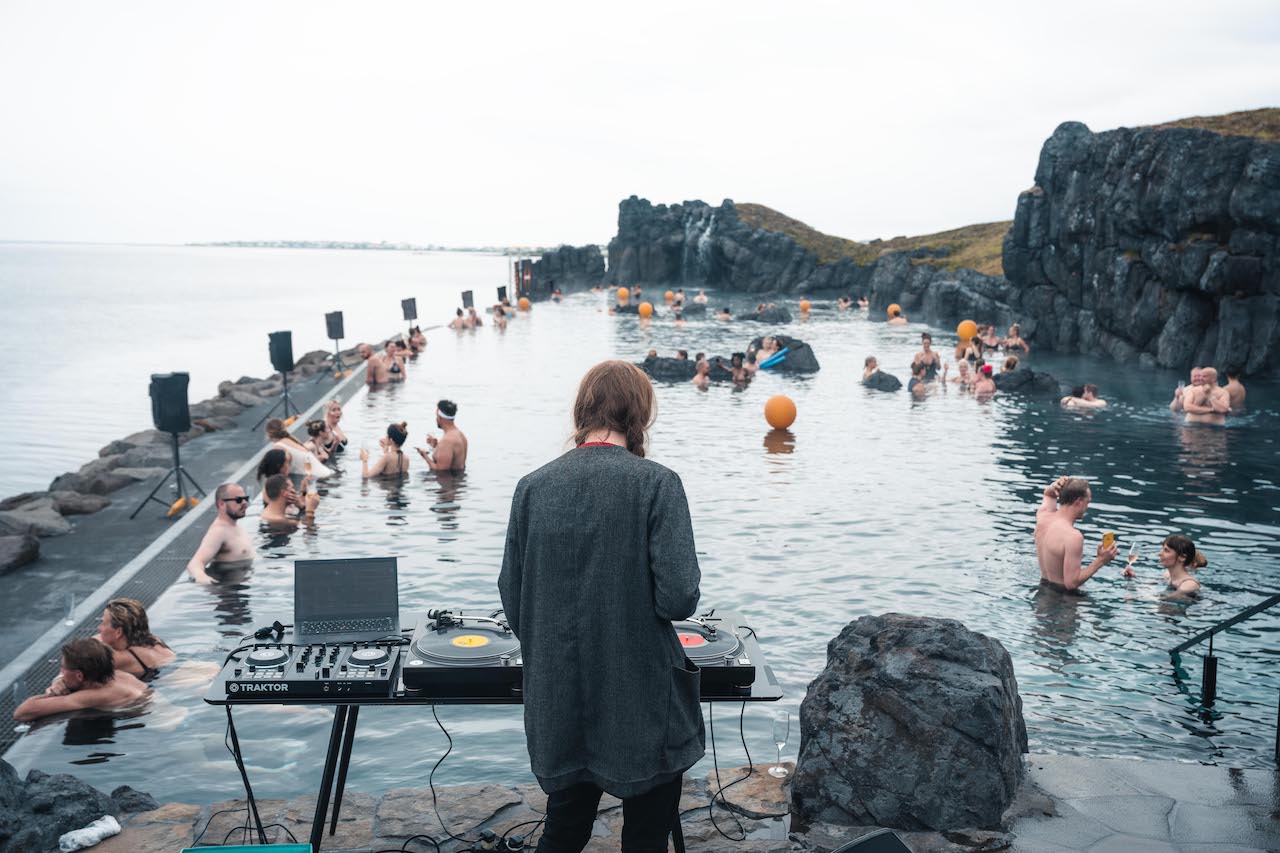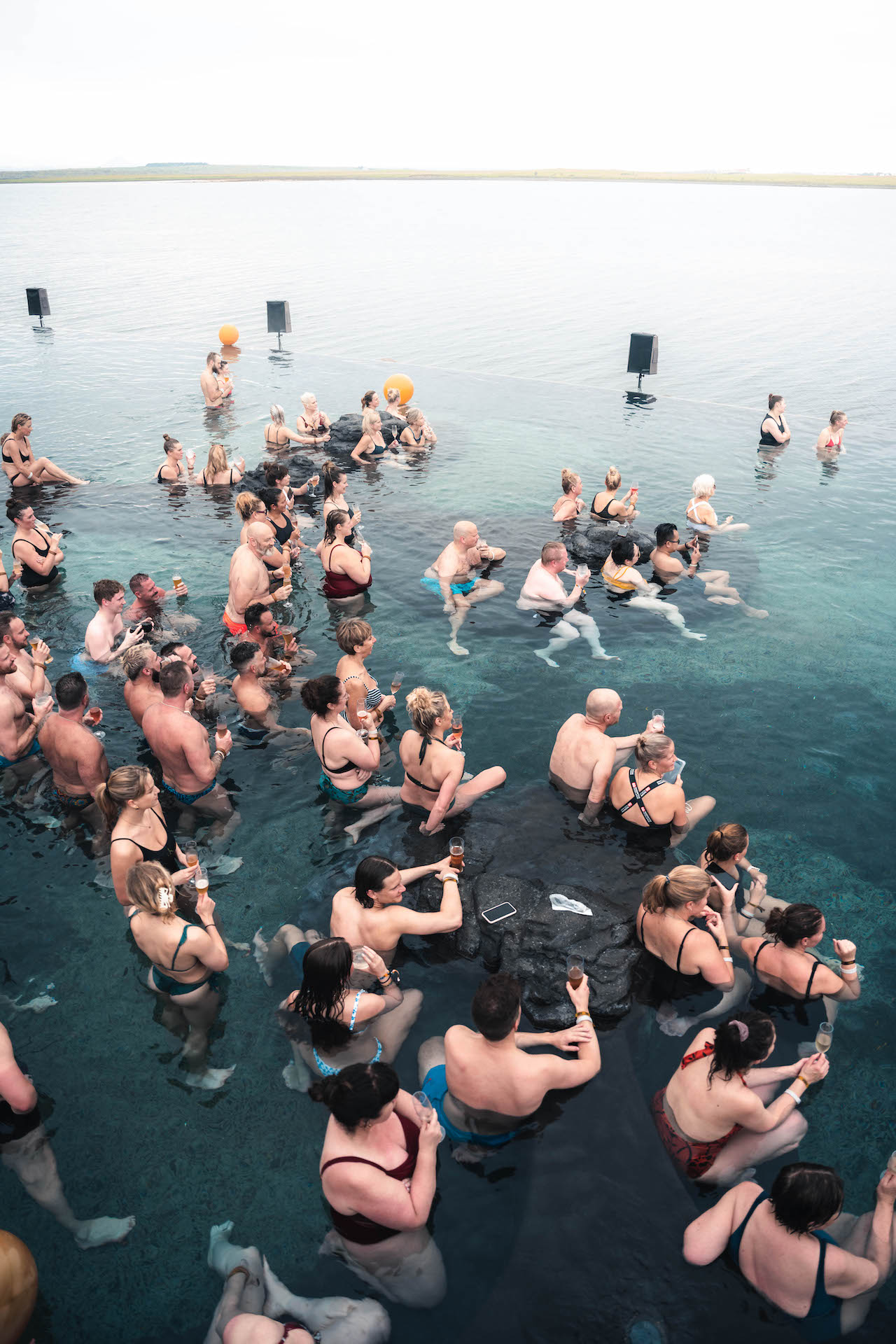 We were approached by the production company to act as local producers for the Icelandic component of the broadcast, for a 'very well known Swedish band'. Dutifully sworn to secrecy, we contacted the recently opened Sky Lagoon, a beautiful nature-themed open-air pool and spa a few minutes from the city center of Reykjavík. They immediately jumped on board, and a few choice photos of the lagoon convinced our client that this would be no simple 'pool party' - pool culture being near sacred in Iceland.
With beloved Icelandic Eurovision pundit Felix Bergsson as host, and disco legend Hermigervill providing warm-up tunes, we were all set to fill the space with ABBA fans, which luckily are not hard to come by!
With local production company Hero Productions handling the technical side of things (Huldufugl unfortunately being on another project in Norway at the time of the event), musical history was made, as millions of people around the world tuned in to watch the livestream.
Maybe we're biased, but we couldn't help notice that our event received proportionally quite a bit more airtime than the others...